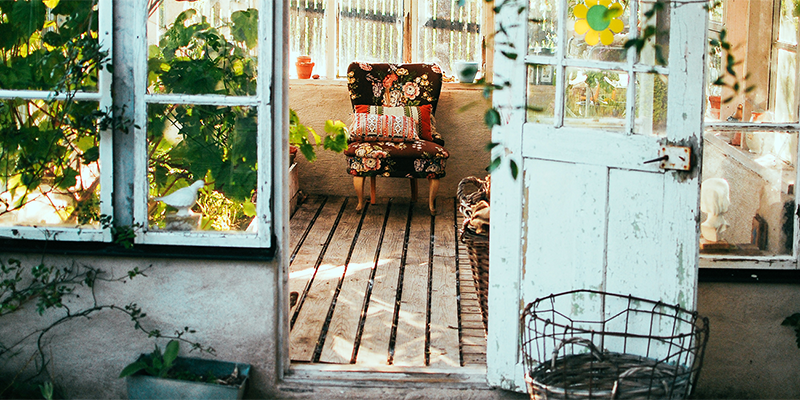 Buying a home and taking out a loan to pay for it are probably the biggest financial decisions most people will ever make. Home loan repayments then become one of their largest monthly commitments. Why? Because it can go for as long as 30 years. It's an exciting and daunting prospect.
But many lenders can neglect the human element of these pivotal life decisions. They overlook that within a short space of time their customers are burdened with difficult decisions and are then bombarded with a vast array of information that is not only confusing but is often conflicting! They can overlook that their customers need support and guidance so that they know that they are making the right choices. And they overlook the fact that buying a home is more than just borrowing money.
In this system, big business takes over and people are often viewed as sales targets. The service and support received at this critical stage can help to set them up for life. Sadly, they often won't receive the care they need. It was Peter Ellis' dream to change this. To create a company that would help people get the right assistance with full transparency. This is provided at a time when they need someone to truly listen to them. Someone who will provide the way forward to help them reach their goals.
It was important to Peter that more than anyone else he could help those who were struggling to get finance. Especially to the group that was often overlooked. They may have been previously declined or didn't meet the bank's lending criteria. These people just needed a mate or someone to turn to. Someone to help them understand the nuances of obtaining a loan. And so, Lending Mate was born.
Lending Mate's primary focus was to address what many lenders tend to forget. It's the human element of taking out a home loan. Peter wanted a company that would treat the individual as an individual or, as he says it, "fit a loan to a person, not a person to a loan".
Peter has been a mortgage broker for nearly 10 years and he had a lot of realisations. First, most banks and many mortgage brokers wanted it quick and easy. They were offering the same loans with the same lenders to the majority of their clients. But as soon as the borrower didn't quite fit the mould everything changed and many times it became too hard to find options when they just want to move onto the next client. What borrowers don't understand is the fine print of who doesn't qualify. This can keep the dream of owning a home out of the reach for many Australian's.
Truth and transparency is key to Lending Mate's success. To be assured that you and your unique circumstances will be carefully considered. To be given an honest opinion as to the most effective solution for your situation. Peter's goal was to create a culture of transparency. Where his customers know both the positive and negative aspects of the options available to them. It's a refreshing change from the polished approached of many lenders that are here to sell to interest rate and then bury the details in their terms and conditions in tiny fonts.
One client, Sue Hartman, found Lending Mate just in time. Sue had been declined three times by other lenders and was almost at the point of giving up her dream of buying a home for her family. After listening to Sue's experience, Peter detailed her circumstances and what she wanted to achieve. Peter then worked to find a suitable loan that would enable her to proceed. He helped Sue understand what was going on in the background to cause the previous loan declines and stages that the loan was going through. Most importantly with Peter's help she got her family into their dream home just in time for Christmas. Sue said, "Without Peter's help and commitment I don't think we would have ever been able to buy this house."
Ready to buy your home? Don't put your dreams in the hands of someone that is more about conversions than compassion. Peter Ellis started Lending Mate to create a new experience for Australians looking to borrow money. When it comes to owning your own home, don't give up. Don't take no for an answer. Peter Ellis and Lending Mate will provide the help and advice needed to put you back in control.
By Peter Ellis
The Borrowers Advocate, Lending Mate™
Peter is a trail blazing campaigner with a vision to put power back into the hands of borrowers. He was disheartened by an industry where home loans were less about the individuals borrowing the money and more about sales targets. Those impacted most were people that didn't tick all the boxes to fit the ideal profile, who were often being left to fend for themselves.
Lending Mate™ wants to restore this power imbalance and start a movement where borrowers get a fair go. Lending Mate™ is having someone on your side, genuinely working in your interest to enable you to get ahead financially. We aim to provide the information, help and guidance you need to put you back in control.
Disclaimer Statement: Your full financial needs and requirements need to be assessed prior to any offer or acceptance of a loan product.
Lending Mate™ trading as Free From Financial Worries Pty Ltd (ABN 88 134 812 165), Credit Representative number 442518 is an authorised representative of Connective Credit Services Pty Ltd (ABN: 51 143 651 496), Credit License number 389328.