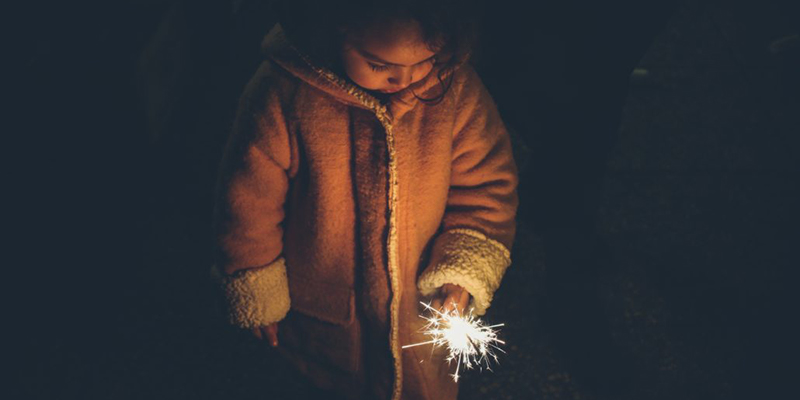 When is helping your kids buy their own home a good idea for you?
Did you know that a whopping 54% of first time buyers receive financial support from their parents?
Also, according to research conducted by Digital Finance Analytics*, the average amount of support is $85,000.
This is not just limited to help with stamp duty, legals or going towards the deposit on a new home. Parental support could be allowing them to move back home while they save, helping out with repayments and ongoing expenses like childcare and private school fees. All of this can be a serious drain on your finances at a time when you should be ramping things up in preparation for when you are not working and earning an income yourself.
We all want our kids enter the property market and gain the benefits of home ownership that we have enjoyed – but it's important to think of your own plans and finances before proceeding with something that could put your retirement plans on hold or lead to you facing financial difficulty.
At the end of the day, seeking good financial and legal advice will ensure that you go into this process with your eyes wide open.
Let's check out the three main types of support parents are providing children, and some possible ramifications.
Support your kids with one-off payments
A lump sum cash gift can seem like a no strings attached option that can be used to fund a deposit or pay property transaction expenses.
Pros
Doesn't involve signing legal documents or tying up your property, and the funds are going towards a single transaction.
Cons
If you do it for one child are you then obliged to repeat it again for subsequent siblings? Don't just consider the child who currently needs your assistance. If other children are coming along then it could turn out to be a significant sum.
If you are expecting the gift to be repaid, do you have definite plans for how this will happen? Just saying that it will be repaid when they see their way clear, may mean that it is never repaid or you only see a portion of what you gave. To save any misunderstanding and so you know whether you will see your funds again or not, you need to have a definite plan in place. If gifts are to be repaid, then lenders will also want to factor that into the "children's" ongoing commitments.
What is your expectation if the property is sold? Your child may change their mind and decide that home ownership is not for them or they could change jobs that takes them to a different city or country and decide to sell the property. What happens then? Do you expect that the funds you gave them to be returned?
What happens if your child's relationship breaks down? Although we don't like to think worst case, how would you feel if in the divorce proceedings the gift you gave is divided between your child and their ex-partner.
Where are the funds coming from? If you haven't paid off your home loan yet and increase your loan to access equity, are you going to be able to pay it off before you retire? Will this mean that you have to work longer than you want to or are able to in order to reach a debt free retirement.
Support your kids with ongoing payments
Some parents go a step further by giving their children ongoing support, which is used for mortgage repayments or living expenses.
Pros
It gives the children the confidence to enter the property market knowing they have help and that things won't be too tight.
Cons
It could encourage your children to over commit as they don't have to live within their means. When deciding how much they can borrow, if they don't factor in things like private school fees or other expenses, will they feel as though they are able to borrow more, thus putting further strain on their finances.
Having parental support when things are tight is fine but is this the start of a dependent relationship that will continue on? Having a limit or end point to the support may be needed to ensure that your good will is not taken advantage of.
It may only seem like a few dollars here or there but what are your plans for your retirement. Do you have a sense of what you need to be putting away each week and each year in order to achieve them?
Support your kids as a co-borrower or guarantor
If you own your own home, it can seem like a simple thing to offer it as additional security and become a guarantor instead of having to part with cold hard cash.
This involves providing collateral (usually a home) that the lender uses so that the loan in effect is secured by two properties – the one the children are purchasing and yours. The lender usually gets a limited guarantee on your property so they only have rights to a proportion of your property to keep the loan to below 80% of the value of the two properties.
Pros
Allows the children to borrow what they need and avoid mortgage insurance. Since there are two properties being used as security, lenders will often borrow up to the value of the property they are purchasing which can allow them to put their money towards stamp duty and costs of setting up their home.
Mortgage insurance can add thousands of dollars to the children's loan and take years to repay. Helping them avoid this can enable them to get ahead a lot faster.
Cons
You will be required to hand over your title and to sign fairly extensive mortgage documents. It can come as a rude shock when it comes to signing guarantor documents as they can seem to be just as onerous as if you are the main party to the loan itself. You may want to get your own solicitor involved to help you understand what you are signing.
You will need to get your own legal and financial advice. The lender needs to know that you understand what you are committing to and that you are not being coerced, so will probably require you to get legal and financial advice. This will take time and potentially cost money to get covered off.
What are your future plans for your home and your equity? A guarantee can be in place for quite a few years until either property values increase and/or the loan gets paid down. If you wanted to sell the property at some stage, downsize or move to a coastal retirement location – the guarantee would have to be removed before you could do so. You could also be limiting the amount of equity that you would have access to if you wanted to renovate or invest.
Relationship breakdown can also impact a property you are a guarantor for. Ensure that you cover off what happens in this situation. You don't want to be left as a party to a loan where both partners are estranged and no one is taking responsibility for the repayments.
Conclusion
Just because a lot of parents help their children enter the property market, doesn't mean you should do it.
We believe it's a good idea to help your kids buy their own home only if it meets these four criteria:
There's no chance it will damage your retirement plans
Get a financial planner to go over your own retirement plans first. Make sure that these are firmly in place first so that you know that any support that you provide won't impact them. It would be difficult to help out your children now only to become dependent on them later on.
Everyone knows exactly where they stand regarding repayments
Open ended plans for repayments leave too much for interpretation. Get an agreement either written up through a solicitor so that you are both clear on exactly what will be repaid and when. You don't want to risk wrecking your relationship as a result of your nice gesture to help out.
Your child will be able to keep making repayments
Ensure that your children don't over commit due to your assistance. Whether it is buying a home that puts them further in debt than they would have without your help or don't put savings aside for unexpected expenses. Ensuring that they can financially stand on their own two feet is vital and this includes having a contingency plan if things get tight.
Be fully informed before committing to helping
This is no time to skimp on getting the right advice. There is probably going to be quite a bit at stake for you so seeking the advice of a solicitor, accountant, financial planner, mortgage broker, lender or the like can ensure that you proceed only after you feel comfortable that everything has been covered off. As difficult as it may be to discuss things with your children like relationship breakdown, repayment of the funds and financial hardship, if you proceed you will all go into it with as best an understanding as you can.
By Peter Ellis
The Borrowers Advocate, Lending Mate™
Peter is a trail blazing campaigner with a vision to put power back into the hands of borrowers. He was disheartened by an industry where home loans were less about the individuals borrowing the money and more about sales targets. Those impacted most were people that didn't tick all the boxes to fit the ideal profile, who were often being left to fend for themselves.
Lending Mate™ wants to restore this power imbalance and start a movement where borrowers get a fair go. Lending Mate™ is having someone on your side, genuinely working in your interest to enable you to get ahead financially. We aim to provide the information, help and guidance you need to put you back in control.
* www.digitalfinanceanalytics.com/blog/discussing-the-bank-of-mum-and-dad/
Disclaimer Statement:  Your full financial needs and requirements need to be assessed prior to any offer or acceptance of a loan product.
Free From Financial Worries Pty Ltd trading as Lending Mate™ (ABN 88 134 812 165), Credit Representative number 442518 is an authorised representative of Connective Credit Services Pty Ltd (ABN: 51 143 651 496), Credit License number 389328.