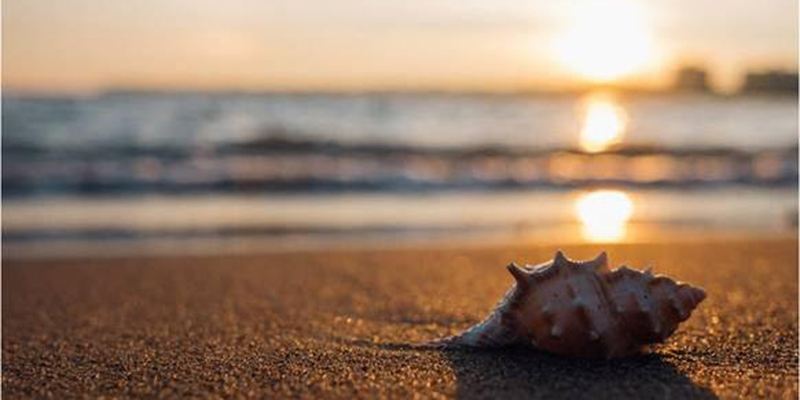 Downsizing your home can be an opportunity to reduce debt, work less and enjoy life more.
According to the Productivity Commission, about 20% of people aged 60 or over are downsizing and have sold their home and purchased a less expensive one since turning 50. Another 15% have "strong intentions" of doing so in the future*.
But downsizing doesn't only relate to getting a smaller home, it could also be done to down-size your debt. Anyone struggling with large monthly home loan repayments and lots of smaller debts may choose to sell their expensive property and find one that is more affordable.
It can be a way to cut down on stress – in particular financial stress. We believe financial stress is one of the biggest things stopping Australian's really enjoying their lives, keeping them chained to jobs they don't like and has a serious impact on their health and relationships.
Get some help and supporters   
Understanding your options for downszing can take a huge weight off your mind, so start by surrounding yourself with supporters.  Apart from friends and family, find experts who can help guide you.  Seek out like-minded people who believe in what you want to do, can help you get there and also help you learn more in the process.
What to keep in mind                                                                                          
Will the changeover result in you being debt free or will you still have a home loan? Being debt free or reducing your home loan to a manageable size that you can actually picture paying off one day is empowering.  But it is important to get the numbers right.
Get a second opinion by getting someone to go through your calculations with you. Once you know they are accurate, you will have an idea of what life could look like after down-sizing.
How much will you have left over?
The amount you will have to contribute to your purchase will be what is left over after you sell your property. When you are working this out upfront, don't forget to calculate it on a conservative selling price and deduct what you owe and all the costs.
These can include agent and solicitor fees, expenses to get the house ready for sale. If you are paying out a loan – your mortgage discharge costs. Interest is paid in arrears so when a loan is paid out there will also be interest owing from the last payment to when it is paid out.
Buying your new home
Don't forget to include all the purchase costs as they all add up.  Stamp duty will be one of the biggest but also add in legal fees and searches, building and pest inspections, adjustments to council, water & electricity rates on settlement, State Government registration and transfer fees, and loan setup costs.
Sell before you buy
It is generally advisable to have sold your property before committing to purchasing another. Falling in love with a new home and seeing it slipping through your fingers. And it happened because you haven't been able to sell your existing home can be very heart breaking. You also risk losing your deposit or having to get expensive bridging finance. All this is very stressful so err on the conservative side and sell first.
Do you qualify?
If you will still have a mortgage, will you keep the same loan and just change securities or start afresh with a new lender?  Research your home loan options with a financial advisor or mortgage broker. There will be pros and cons of either approach. That is why you need to explore both to work out which one will be the right option for you.
The requirements and rules of lenders have changed significantly in the past few years. If it has been a while since you got your home loan you need to work out if you qualify. This can be done by asking lots of questions upfront and getting the lender or mortgage broker to go over your entire situation before you give them the go ahead to start the application process.
You don't want to start the process only to be told "no".  This will result in a hit on your credit record as well as on your pride!
Loan terms
The loan term for a home you are living in is generally based on the number of years you will be earning an income before you retire.  Principal and interest repayments on a 30 year loan term will be dramatically different to repayments over 15 or 20 years.
By working out what repayments you can afford, you will also be mapping out your plan to be debt free.  Now that is exciting!
Are we friends on Facebook?
We would love you to join our Facebook community and get involved in the conversation.  We will keep you updated on the latest and how it may impact you. You will also find interesting takes on topics you may not have considered.  Click here Lending Mate™ and select Follow.
By Peter Ellis
The Borrowers Advocate, Lending Mate™
Peter is a trail blazing campaigner with a vision to put power back into the hands of borrowers. He was disheartened by an industry where home loans were less about the individuals borrowing the money and more about sales targets.
Lending Mate™ wants to restore this power imbalance and start a movement where borrowers get a fair go. Lending Mate™ is having someone on your side, genuinely working in your interest to enable you to get ahead financially. We aim to provide the information, help and guidance you need to put you in control.
Disclaimer:  Your full financial situation will need to be reviewed prior to acceptance of any offer or product.
Free From Financial Worries Pty Ltd trading as Lending Mate™ ABN 88 134 812 165, Credit Representative 442518 is authorised under Australian Credit Licence 389328.
*Productivity Commission 2015, Housing Decisions of Older Australians, Commission Research Paper, Canberra,  http://www.pc.gov.au/research/completed/housing-decisions-older-australians/housing-decisions-older-australians-survey-results-presentation.pdf