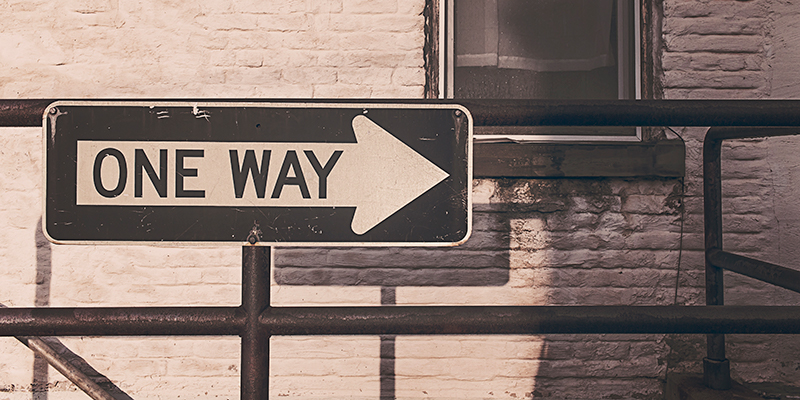 Do you know how the lenders get you? It's with the fine print of the lending criteria.
You know when you see one of those seemingly attractive offers that sound too good to be true – and just before you jump online to apply you may notice the asterisk at the end? It may be a super cheap home loan interest rate or a loan that comes with a free holiday or points to redeem for flights.
Of course, that asterisk is there for the lenders benefit, not yours. It means the seemingly attractive offer comes with a catch and potentially a lot of people won't qualify.
One of the disclaimers attached to the asterisk is "subject to lending criteria". That's another way of saying, "The attractive offer is yours if you qualify, but not everyone does and if you don't – we've legally covered ourselves."
Where do you find the list that details who qualifies?
You can find some of it when you look at the loan product information. You may find details like it only applies to :
Loans secured by owner occupied properties not a property you rent out
Principal and interest repayments as opposed to interest only
Loans where you have more than 20% equity in the property which means that the loan has to be less than 80% of the property value
Certain loan amounts, say greater than $150k and less than $500k, or if they are trying to be sneaky for borrowing over $750k only!
Unfortunately, the majority of the "lending criteria" referred to is contained in volumes of lending policy which is considered proprietary information that only the lender and advisors that they trust to recommend and write their loans have access to. This is where there is a frustrating lack of transparency that really puts you at a disadvantage.
Lending policy can cover things like if the type of employment you have is acceptable or how long you need to be with your employer for. Aside from that, if you have changed jobs and industry, how long you have to be there. It also details things like how much you can lend based on your income and expenditure, whether the type of property and postcode is acceptable and how they treat comments about your property that the valuer includes in their report. The list goes on and is extremely extensive.
So how do you find out if you match the lenders criteria for the loan?
You will soon find out if you apply for the loan and get knocked back. This is a risky strategy as you will not only be sharing lots of personal information about yourself but one of the first things that they will do is a credit enquiry which is then listed on your credit file.
Enquiries like these stay on your file for a number of years and let every potential lender know with whom, when and possibly how much you have applied to lend. You will possibly be asked to explain if these enquiries proceeded and the reason. Too many enquiries can damage your credit rating and can make lenders wary.
The other way is to contact the lender and have a very detailed conversation about exactly what lending criteria they have and whether you qualify. At the end of the day there are some things that you won't be able to cover off upfront. When you apply there is always a risk that something will crop up that you didn't think of.
Alternatively, you can chat to a mortgage broker. It depends on how well they know lending policy. However, they should be able to take you through all the criteria for the loan. All lenders have peculiarities in what they will or will not accept. This can change very quickly though. That's the reason why the broker needs to be on their toes and keep up to date with the latest.
What do you do if the bank says "no"?
Firstly don't panic. You may feel angry and embarrassed and probably stressed. Do not make sudden decisions or apply for every loan possible in the hope that someone will say yes.
Don't just give up. Your situation may be slightly different to what the lender is looking for right now. But that doesn't mean that you have no options. There is a whole range of lenders who have loans to suit a wide range of different situations and scenarios.
Find out as much as you can as to why your loan was declined. The lender may be able to tell you if it is a "computer says no" type decision. Anything you can find out will be the gold that you will be able to use to turn things around.
The trick now is finding someone you can trust who has the expertise to point you in the right direction.
Lenders can only advise on loans that they have. You often won't get any help from them on what to do next.
A broker should have access to a range of expert lenders that may be able to help. You will need to quiz them in depth on their expertise. This should you are comfortable that they know what they are doing. They can just as easily apply to multiple lenders on your behalf and have more declines which is not what you want.
Ask them about:
How many lenders do they deal with regularly
What is their strike rate with loans and do they get many declines
Do they deal with lenders outside the mainstream ones and know their policies well
How many tricky loans have they gotten over the line
Ideally you will want to find someone who is a specialist. It is not a time to leave it to a novice. Find someone you can trust that has the runs on the board to get loans approved. They should have your best interests at heart and be prepared to work hard. This will help them not only understand your situation in minute detail but to pitch your loan in the best possible light. This will take time and effort so if they are just rushing you through then it's possibly time to look elsewhere.
Sometimes brokers can find these types of loans too much work for how much they are paid. They are more interested in chasing the next easy loan that comes in the door. So if you are being given the run around, not having your calls returned or emails are going unanswered take the hint and go elsewhere.
As large, bureaucratic organisations, the lenders often take a one-size-fits-all approach to mortgages and customers. They use these asterisk-covered offers to entice you, and then use 'lending criteria' to deny you the very offer that got you interested in the first place. That's because the lenders are about fitting people to policy rather than policy to the peoples individual unique scenario.
So next time you see an asterisk, resist the temptation to rush into the bank or apply online.  Instead, take the time to find out what it takes to qualify. There's a good chance the offer won't be all it's cracked up to be and that there is another lender who has an offer that will suit you to the ground!
By Peter Ellis
The Borrowers Advocate, Lending Mate™
Peter is a trail blazing campaigner with a vision to put power back into the hands of borrowers. He was disheartened by an industry where home loans were less about the individuals borrowing the money and more about sales targets. Those impacted most were people that didn't tick all the boxes to fit the ideal profile, who were often being left to fend for themselves.
Lending Mate™ wants to restore this power imbalance and start a movement where borrowers get a fair go. Lending Mate™ is having someone on your side, genuinely working in your interest to enable you to get ahead financially. We aim to provide the information, help and guidance you need to put you back in control.
Disclaimer Statement: Your full financial needs and requirements need to be assessed prior to any offer or acceptance of a loan product.
Lending Mate™ trading as Free From Financial Worries Pty Ltd (ABN 88 134 812 165), Credit Representative number 442518 is an authorised representative of Connective Credit Services Pty Ltd (ABN: 51 143 651 496), Credit License number 389328.